Appropriate clothes for Cuba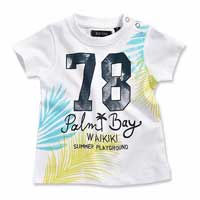 Because of the sunny summer weather clothing is essential in Cuba.

A sweater or a jacket are very useful for cold nights or when you go visiting hotels and restaurants usually chilled. A possible route in air-conditioned taxis or buses is very advisable to take something to cover.

You have to take care when is visited a restaurant, a bar or a nightclub, men wear long pants and a dress for the ladies. Nudity is prohibited in Cuba. Of course, you need to wear walking-shoes and a bathing suit for swimmers.

It is advisable to make use of sunglasses and a sunscreen with a high protection factor. Even a cap or a hat is recommended. To protect oneself in many ways on holidays will be fine. Let the children play at noon on the shade.