Cuba is an island you would like to imagine, but when you arrive you realize that it was not as you imagined.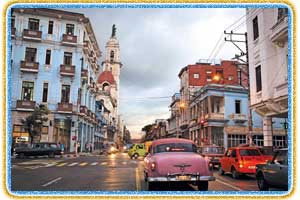 The visitor is greeted with a mixture of exotic rhythms like salsa and rumba that emanates from each corner and a turquoise sea which bathes its white sand beaches and towering palm trees that run through out the island.

Sensual and contagious rhymths of Cuba have influenced in musicians all over the world, its cigars are legendaries and its exotic cocktails are made to die for.

Cuba, with its mix of Spanish and African roots, is the most exciting and the biggest island of Caribbean.
It is also one of the last bastions of world communism with a fascinating modern history.
The relative political isolation of Cuba have prevented being invaded.

BEFORE PACKAGE IT IS NECESSARY TO:

First of all, you need to buy the round trip ticket to arrive at Cuba. Our recomendations is to buy the round trip ticket and not only one way because later on, your return flight will cost a lot of money.


The Visa is a document containing all tourist information, including the passport number. Also it is necessary this document for minors.
Read everything on the page " Visa Cuba".


When tourists get sick they should go to an International Clinic. From May 1st, 2010 it is compulsory to get in into Cuba to have medical insurance.


On the plane, it is compulsory to carry the hand luggage, sharp objects, razors, etc. You must remind it well when you make your hand luggage .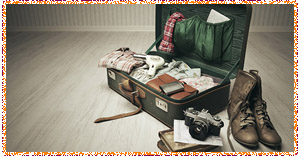 In case your luggage get lost, it is advisable to have in hand luggage the essentials to spend the first days.
Anyway there is no problem, at Havana' s supermarket you will find everything you need.
You may carry a luggage up to 30 kg to Cuba without paying customs duty.
See all required information on page "Customs":





Clothes to wear:
In Cuba there is a terrible hot all over the year and you may always take a bath,
but there are a few days in winter that temperatures at night could be ten degrees or so.
The footwear are sandals.

Come back