In order to make your trip to Cuba an unforgettable experience, we have compiled these tips for your trip to Cuba.
Packing for the trip
What you should pack for your visit to Cuba will depend on the time of year and places to visit.

Here are some ideas to help you carry the necessary luggage for your trip

Cuba is a tropical and warm island, so cotton textiles and other light are ideal for outdoor activities. Clothing should be light, especially during the summer, so it would be best to wear shorts, cotton shirts and sandals.

However, in the rooms of private homes, resorts, restaurants, tour buses and other public areas can enjoy of air conditioner. .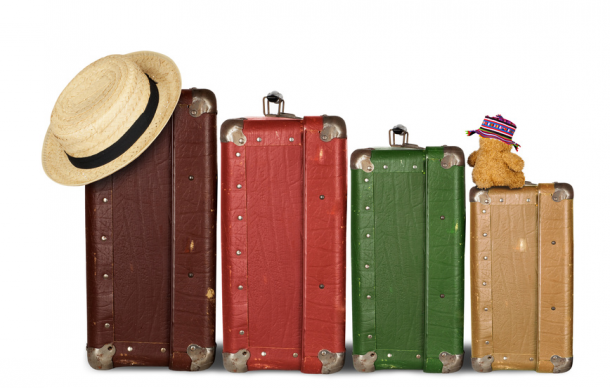 During the winter, it's a little cooler, wear a coat to wear during the day, which could be jacket or sweater fine wool and comfortable closed shoes, especially at night..

For the rainy season (May to October), a raincoat or an umbrella will be an important object.
Cubans dress casually, that's the way you should consider when you get dressed. However, visitors who enjoy fine dining, theater and sophisticated entertainment tend to dress more formally for those occasions.
You should also wear sunglasses and a swimsuit to take a refreshing swim, and not forget the sunscreen, the sun in Cuba is quite strong and ultraviolet rays can burn.

In Cuba the Electricity is 110 volts, 60 Hz, but most hotels and resorts and private homes have 220 volts income, the plug sockets are in the form of flat pins. If you bring an electrical appliance, check before you leave, if you need an adapter or converter.

WATCH

Cuba is on Eastern Standard Time. It is in this time zone 19 years ago, the average day is 75 ° west, crossing Yateras in Guantanamo province.
It is noteworthy that, from the last Sunday in March until the last Sunday in October, summer time in Cuba is established, acquiring the time of midday 60º West, and the time is advanced according to Greenwich Mean Time (GMT ) it is less than one hour.
Cuba está en la hora estándar del Este. Se encuentra en esta zona horaria hace 19 años, cuyo medio día es de 75 º Oeste, cruzando Yateras en la provincia de Guantánamo.

Visitors should be well prepared and meet some simple rules they should consider when they are going through customs, both when entering or leaving Cuba. Key information to remember:

Incoming rating: You must be aware of some customs regulations before traveling to Cuba, for example, do not carry weapons, explosives or pornographic magazines that are banned in the country, any article, including literature, that threatens the security and regulations inside the country they are also prohibited.
There is a relationship of regulated and prohibited items you should know. Visit page "Customs"

Tourists coming from States, either directly or from a third country, are not allowed to bring games in videotapes.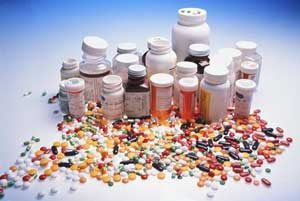 Tourists can bring, tax free, two bottles of liquor, one carton of cigarettes and their personal belongings and jewelry, cameras and video, typewriters, sporting goods and fishing gear.
They can import, duty free, up to 10 kilos of medicines in their original container. Gifts up to a value of $ 250 US also its baggage is measured in inches of that amount, $ 50 is tax free, and the rest it is 100 percent.
Visitors must have a valid passport or travel document issued in its name and the corresponding card or tourist visa, except for countries that Cuba maintains Free Visa agreements.

The Tourist Card can be requested at the Cuban consular representations. Also, in travel agencies and airlines. There are two types: for individual tourists or tourists traveling in groups.
Businessmen, journalists working with the natives of Cuba, non-residents or with another nationality, they must obtain a visa.
If any of the items aforementioned you can enter it into the country, customs officials must give the traveler a duly signed document and coined by civil operating employee that legalizes the action
in this document should appear the actions that tourist should do and the rights he has.
Visitors leaving Cuba can carry in their luggage 23 cigars, and 1.14 liters of alcohol (two regular-sized bottles of 750 ml).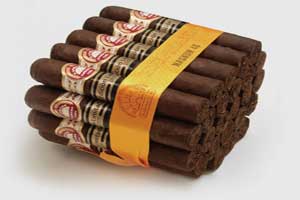 You must request the official invoice at the store where you bought the cigarettes because you must show it at customs when you leave the country. The twisted tobaccos have to be in their original containers, with the official notes, including the new holographic seal.
To export other items, such as art and antiques, you must get a permission from the National Registry of Cultural Property. Most legitimate vendors have such permits, and can officially stamp your receipt.

Strict rules are applied to export plants and animals.
The Convention on International Trade in Endangered Species (CITES)
prohibited the departure of the country: flora and fauna indigenous, live or preserved specimens and articles made from parts of endangered species. However, articles made from species approved by the CITES Management Authority of Cuba can be moved out of Cuba.


In Cuba the telephone network provides direct communications inside and outside the country anywhere in the world. Some hotels and resorts also offer Internet connections.

VACCINATION AND HEALTH TIPS

You do not need vaccinations to travel to Cuba. Most hotels provide 24-hour health services with specialists and nurses. There are specialized clinics for tourists in major cities.

Although water filter is clean, it is advised to drink bottled water to avoid tropical diseases.


Although Cuba is very safe and has a low crime rate, you should take some precautions to avoid being surprised by petty thieves, who are waiting for the opportunity to seize any property, such as wallets, cameras and video, pieces of luggage, handbags and shopping bags.

Public order is guaranteed on the streets by lots of young policemen, always willing to help if you need it, even though they do not speak English.
You should take note of the following tips: Do not take more money with you than you need, and do not be careless with your belongings and shopping, keep well your wallet and not take it out in public or crowded places, we suggest that keep it in your front pocket, check the bill at restaurants before paying, get rid of so-called "tourist guides", who are not professional and many of them are unaware of Cuban history and culture, which only pretends to be nice to tourists in order to deceive them, keep your jewellery and valuables in the safe box, you must leave the passport in a safe place and only carry a copy.