WELCOME
TO CASAS-CUBA.ORG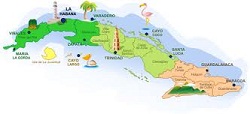 Rental of private houses throughout Cuba
Staying in a private home casa particular your experience will be unique.
Living in a private home in Havana or Cuba will allow you to learn more about this country and its customs, especially if your trip does in order to find harmony with the lifestyle of the Cubans.
The website, through your pages, you help prospective visitors, providing support ,and advice of legal areas and private homes across the country.
Once you complete the process of the reservation you will reiceive a email confirmation. If when you arrive in the house have any problems, you can contact us and we will help 24 nows the day.
The payment of your reservation will upon arrival directly to home owners.
Casas-Cuba.org team is ready to execute any reservation requested, the particular house to his liking throughout Cuba.

Since 1997, the Cuban government allows citizens to obtain a license to rent their homes to foreigners.
We ask seriousness to make and confirm a reservation, because the owners pay a very high tax to the government.

Authorized private houses in Cuba , pay high taxes for the government to be able to carry out this activity.
The private house that did not register in a book with your passport is not legal and you will be exposed to great danger, as violation of Cuban laws and other crimes, as a result can be fined up to 1500 cuc.

Accomodations in Family's House
LUXURY ACCOMMODATIONS WITH SWIMMING POOL
Casas-cuba.org is an agency that show you the Cuba reality and its habits in a different way than usually operators .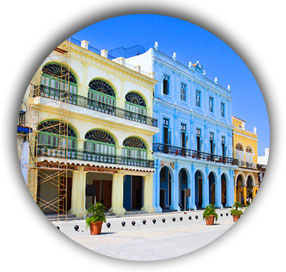 "The casas particulares" are nothing more than private houses in Cuba, where the owners, in the same house, offer the rooms to the clients, with standards similar to the hotels, for rent.

This accommodation is economic for the tourists (the hotels are more 'expensive') and have the opportunity to know the cuban people. Many houses are rented totally independent, that is, without the owners inside.
The rooms always have air conditioning, fridge, fan, sometimes safe, private bathroom and hot and cold water 24 hours.
The private houses are comparable to the internationally known B & B (bed and breakfast). In private homes cleaning and changing towels are made every two days. In some houses you can also find internet.
Another factor to keep in mind is that private home owners can prepare good meals and at a reasonable price. If you prefer, you can cook your meal .
The difference between a private house and a hotel is that in a casa particular you will feel at home from many miles away.

Casas-cuba.org guarantees the services offered and gives assistance to Cuba for what you need. Good Vacation !!!!